Cosmos Petrozavodsk Hotel
Weddings
Организуйте свадьбу мечты на берегу Онежского озера
Weddings are an exciting event, but they also require considerable time and effort to prepare. Our experienced staff will help you out along the way with things like composing a menu, accommodating guests, and also decorations for the bridal suite and other practical arrangements. Hold your wedding at Cosmos Petrozavodsk Hotel on the shores of Lake Onega and make your special day one to remember for many years to come.
Your special day
The key to a happy celebration is thorough preparation. Cosmos Petrozavodsk provides everything you need for your wedding to run like clockwork. Cozy banquet halls accommodating from 20 to 200 guests, a special menu tailored to your taste, comfortable rooms for morning preparations and lodging, scenic views for photo shoots, and delightful souvenirs for the newlyweds. Spending your special day at our hotel is sure to remain fondly in your memory for years to come.
The bride's morning
Weddings are a special day. Brides think through their event down to the finest details, like the color of the napkins, design of the invitations, and the flower arrangements. Morning-of preparations are key: this is when a girl can spend time on her own to calmly prepare for her long and happy celebration. Cosmos Petrozavodsk offers an early check-in for morning bridal preparations so the day starts on the right note
If you hold your wedding reception at the Cosmos Petrozavodsk, the following gifts await you:
•Rest for two in a room for one day with breakfast or discounts on accommodation for newlyweds and their guests
•Bonuses for the celebration of the wedding anniversary
•Optional early check-in and late check-out
•Optional of holding a photo shoot in the hotel atrium
Photo shoot on the Onega Embankment
In addition to a pleasant aftertaste of a special day, it is the wedding photos that help the newlyweds re-immerse themselves into the magic of the ceremony and relive its special moments. As a gift to all newlyweds, Cosmos Petrozavodsk provides a one-hour rental for a photo shoot at the hotel's atrium and also offers romantic outdoor ceremonies on the banks of Lake Onega, where you can snap superbly picturesque photos.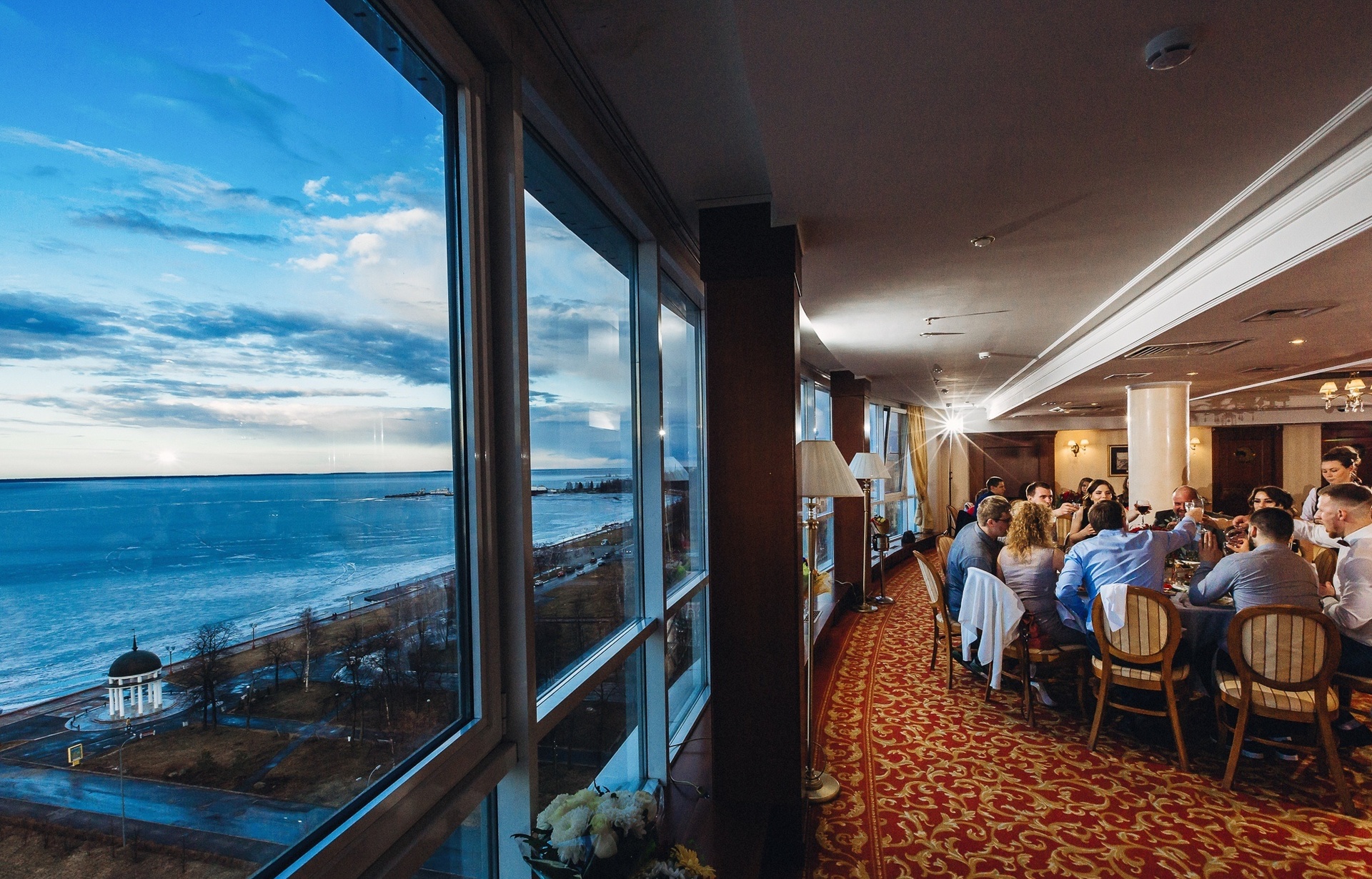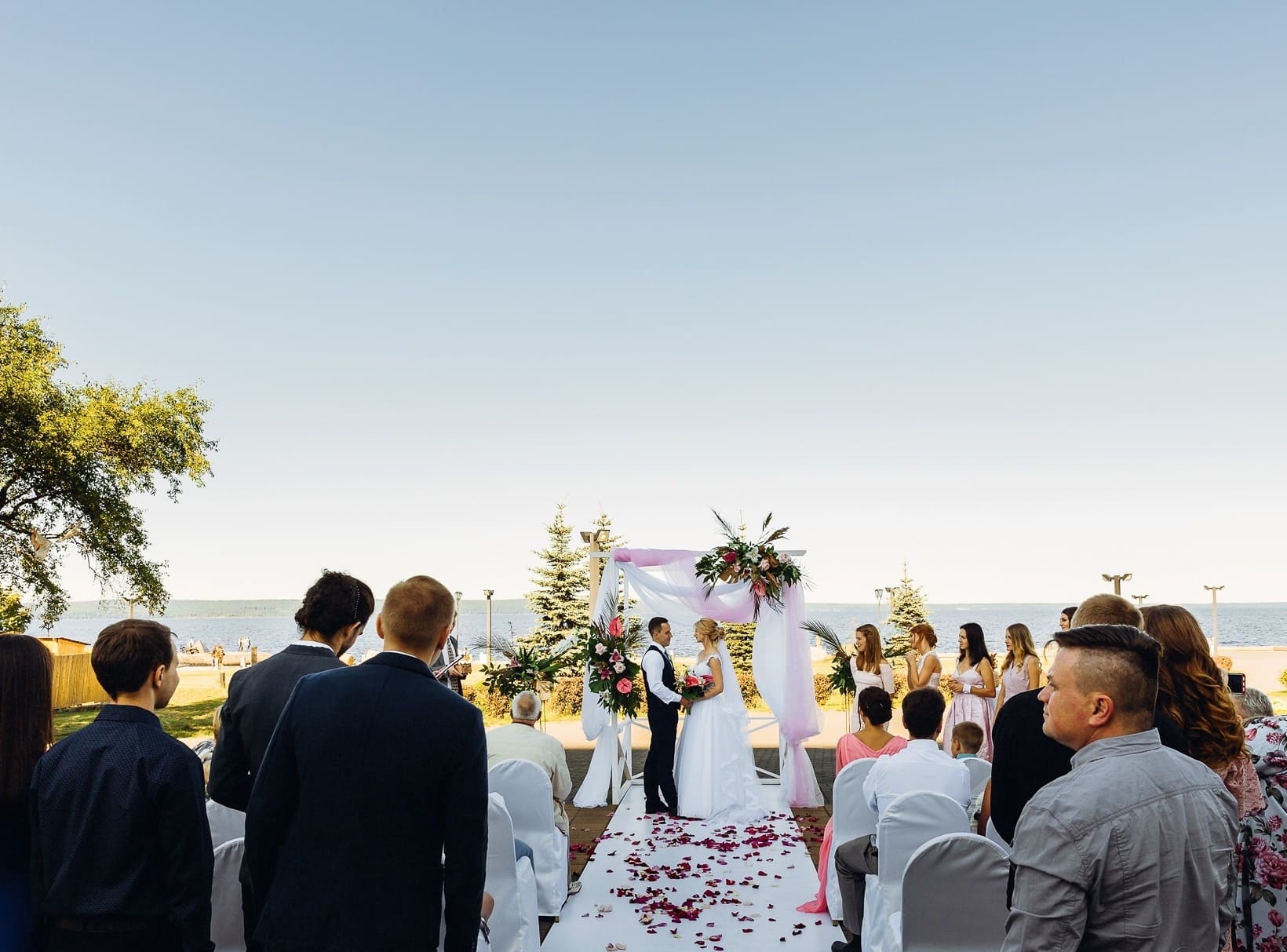 Уникальные панорамные площадки
© 2021 Cosmos Hotel Group, LTD